Clubs, functions, parties, hotels, holiday entertainment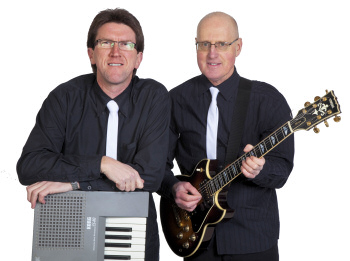 The Squeegees have the experience and wide range of material to cater for your venue. We are a totally self-contained act playing great live music with warm harmonies and a friendly, relaxed style of presentation. Smartly-dressed and competent with quality instruments and equipment, your evening's entertainment can be left totally in our hands without worry.
As established musicians for many years we have played at holiday centres, social clubs, corporate events, birthday parties and weddings and enjoy an enviable repeat-booking rate. Whether your guests like to sit and chat, enjoying our music in an intimate setting, sing along to their favourite songs or get on the floor and dance all night, we are equally at home.
Sound samples
We've put together a few samples of our songs, please select a track from the mp3 player below. No two engagements will be the same and what we play on the night will vary according to audience reaction and the venue.
We have an audio CD and publicity pack available on request. Please contact The Squeegees today with any enquiries you may have or to book us for your venue.
Download a poster
If you've already booked The Squeegees download our poster to help publicise your event.